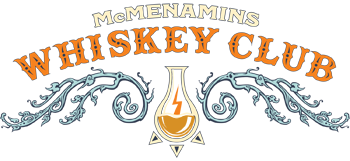 Crafted at our Edgefield and Cornelius Pass Roadhouse distilleries, these special releases are available exclusively to McMenamins Whiskey Club members. Supplies are limited.
Devils Bit 10-Year Rye Whiskey
Single barrel, aged in a 167-year old granary, 750ml $92
Cornelius Pass Roadhouse Distillery / Release Date: August 2022
This barrel has been aging quietly for over a decade, tucked away in the shadowy corner of a 167-year old granary. The malt flavors have matured and combined with the barrel, imparting notes of vanilla, Christmas spices and smooth oak tannins. The first nosing reveals that with extended cellaring, the whiskey has taken on characteristics of the barn itself – notes of leather and moss, old cedar, rich earthy compost and a long finish that is reminiscent of the granary on a warm day.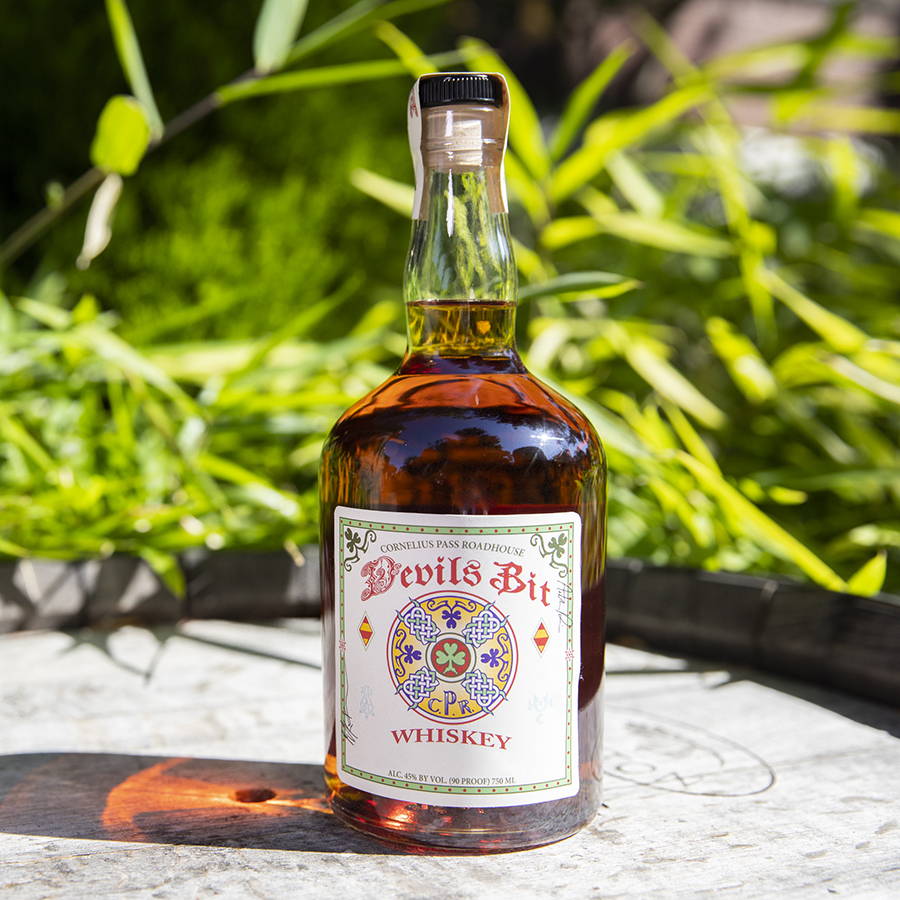 Hogshead 12-Year Whiskey
Single barrel, 750ml $120
Edgefield Distillery / Release Date: June 2022
A cache of malt whiskey from a craft distiller that's over a decade old is rare. Last year, we saw the release of a 10-year old expression of Hogshead Whiskey, and this year we proudly unveil a 12-year old Hogshead! A single barrel was selected in 2009 and stashed away – in the best possible aging conditions – not to see the light of day until 12 long years later.

Patience and expert aging resulted in the most complex whiskey we have released to date. This Hogshead begins with a nose of toasted cacao riding atop waves of vanilla and orange creamsicle. The palate is deep with rich caramel and cherry flavors followed by toasted almond, truffle and baking spices. The finish is complex with no traceable drying oak tannins for a truly pleasurable whiskey sipping experience.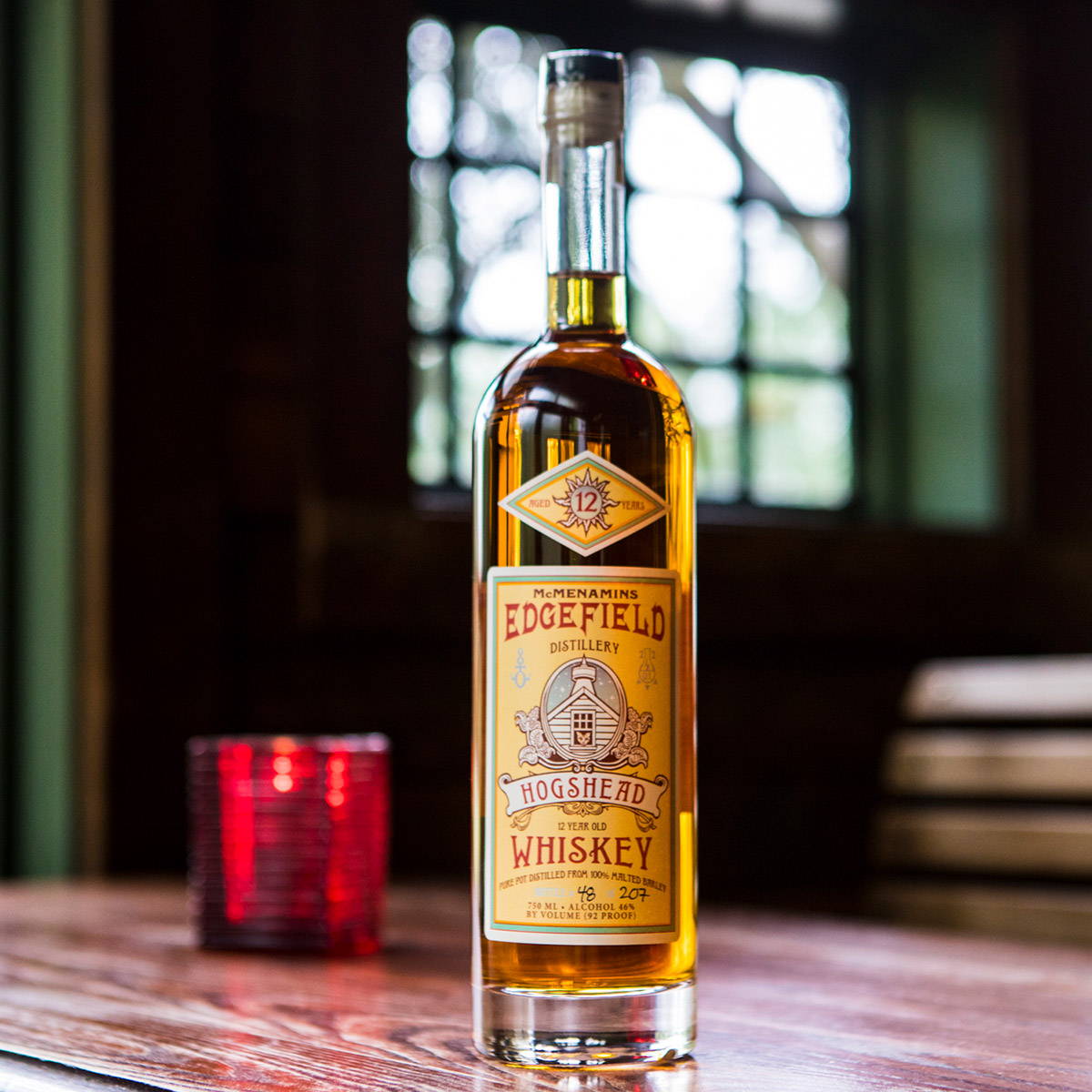 Devils Bit 2022 Whiskey
Aged 7 years in fino sherry casks, 750ml $92
Edgefield Distillery / Release Date: March 2022
Every year, we turn our Distilling teams loose, encourage them to get creative as possible and make a specialty whiskey that could someday become Devil's Bit, our annual cellar select whiskey. In 2015, the Edgefield Distilling crew made a whiskey in the Speyside Scotch style but done as only they can in Troutdale, Oregon!
This single malt was distilled from Golden Promise pale malt and lightly-peated malt, both of which came from the Speyside region of Scotland. The brewing water was treated with salts to match the water specifications of the water in Scotland. After double distillation in pot stills, the spirit was aged for seven years in a former fino sherry cask. The initial nose and first sip find the sweet spot between light smoke and honeyed cereal grain. The years spent aging in sherry casks comes give rise to slightly floral, but firm, aged grape tannins. The finish is long and deserves to be explored before taking your next sip. Cheers!
Phil Whiskey
Aged 9 years in American white oak, 750ml $77
Cornelius Pass Roadhouse Distillery / Release Date: February 2022
When we began crafting spirits at Cornelius Pass Roadhouse in 2011, distiller Bart wanted to base the first whiskey on old beer recipes in the same way that Hogshead Whiskey from Edgefield Distillery is based on Hammerhead and Terminator ales and the grain bill Ananda.
It seemed fitting that the new CPR whiskey descend from beers that Bart had crafted during his days as a brewer: Philosopher's Stone and Barn Owl Bitter. Philosopher's Stone takes too damn long to say when you're reaching for your next sip of beer, so it earned the nickname Phil. Naturally, Barn Owl Bitter became Bob, and, with a steady breeze of Grateful Dead at their backs, CPR's distillers Bart and Arthur went on to craft Jerry, Pig Pen, Mickey, Billy and Garcia – the grain bills behind existing CPR whiskeys, as well as whiskeys to come (aging takes serious patience).
The grain bill for Philosopher's Stone Ale – and its whiskey progeny – includes 2-row malt, Munich malt, unmalted roast barley and wheat malt. This translates to a whiskey with a complex grain profile that shows a rich maltiness, smooth creaminess and a hint of smoke & coffee.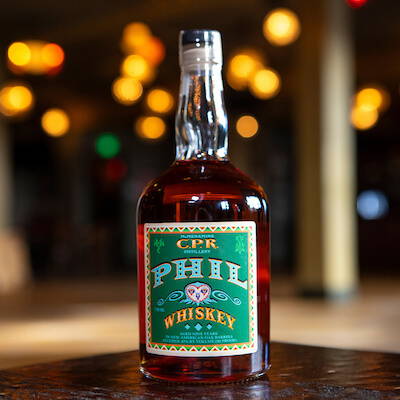 Hogshead Whiskey
Finished in Longest Night Barleywine Barrels, 750ml $75
Edgefield Distillery / Release Date: November 2021
The first holiday release for our Whiskey Club members is an example of the special relationship between the Edgefield Distillery and Edgefield Brewery. The Distillery gave the Brewery a spent Three Rocks Rum barrel and the brewers aged Longest Night – a behemoth of a barleywine – for a year in that rum barrel. The barrel was then returned to the distillers who finished a 6-year old Hogshead Whiskey in it for a year. All of this creativity and sharing resulted in a backbone formed by barleywine-barrel aging, against which is set a whiskey that is rich, chocolaty, balanced and delicious.
Devils Bit Irish-Style 2021 Whiskey
750ml $90
Edgefield Distillery / Release Date: March 2021
Our 2021 edition of Edgefield's Devils Bit Whiskey is a true Irish-style whiskey. The mash consists of imported barley malt from the UK, and we treat our water to match the mineral content of Dublin, Ireland for true Irish flavor. After fermentation we triple distill in our pot stills to capture the freshly baked bread flavors from the grain. In the tradition of Irish whiskeys, we aged this Devils Bit for seven years in used Oloroso sherry and port barrels.
The delicate brandy-like aroma captures your attention with notes of barley, dark cherries and grape skin, then the palate brings you back to firm notes of barley malt. From there the whiskey takes you on a tour of flavors – almonds, butterscotch and light citrus – before finishing long and sweet. We are sure this year's Devils Bit will be well remembered among the many fine whiskeys that have graced the label.
A note about the water: This whiskey is as Irish as it gets, outside of Ireland. The water at our distillery in Troutdale, Oregon contains different minerals than the water in Dublin, Ireland. Through the use of brewing salts, we alter our Troutdale water to match the specifications of Dublin's. Since the wash – the first product of fermentation from the mash – is over 90% water, water is crucial to making a wash brewed in Troutdale taste and smell like wash brewed in Dublin.
Sold Out Releases
Devils Bit American 5-Grain Whiskey, 750 ml $90
Cornelius Pass Roadhouse Distillery / Release Date: September 2021 - SOLD OUT
Hogshead Whiskey 10 Year, 750ml $100
Edgefield Distillery / Release Date: June 2021 - SOLD OUT
Hogshead Single-Barrel Cask-Strength Whiskey, 750ml $75
Edgefield Distillery / Release Date: February 2021 - SOLD OUT