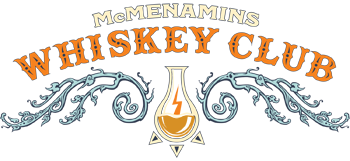 You've Been Given the Gift of the Whiskey Club!
Membership for Oregon and Washington residents
A splash, on the rocks, neat, with soda – whatever your preference, we've got your whiskey, and you've got exclusive access to premium selections. Enjoy plenty of perks with other whiskey-minded people.
Membership includes:
Welcome kit with exclusive Whiskey Club merchandise and membership card.
Access to quarterly releases of exclusive, limited-edition, small-batch McMenamins spirits and bottle sizes (purchase price not included in membership).



2021 Releases:
February - Edgefield Hogshead Cask Strength Whiskey, 750ml bottle $75
March – Edgefield Devils Bit, 750ml bottle $90
June – Edgefield 10 year Hogshead, 750ml bottle $100
September – CPR Devils Bit, 750 ml bottle $90
November – Edgefield Longest Night Barrel Aged Hogshead, 750 ml bottle $90



Members-only pricing on specialty merchandise and spirits packages online and in gift shops.
Exclusive access to Whiskeys in the Shed menus for member and one guest, offered at select locations and featuring rare special releases, hard-to-find whiskeys and/or limited-edition McMenamins library spirits.



Shed locations in Oregon:
Cornelius Pass Roadhouse - Little White Shed
Edgefield - Little Red Shed
Old St. Francis School - O'Kanes
Gearhart Hotel - Pot Bunker
Kennedy School - Detention Bar
Greater Trumps
Ringlers Pub


Shed locations in Washington:
Anderson School - The Shed
Elks Temple - The Vault



Please note: liquor is an additional purchase.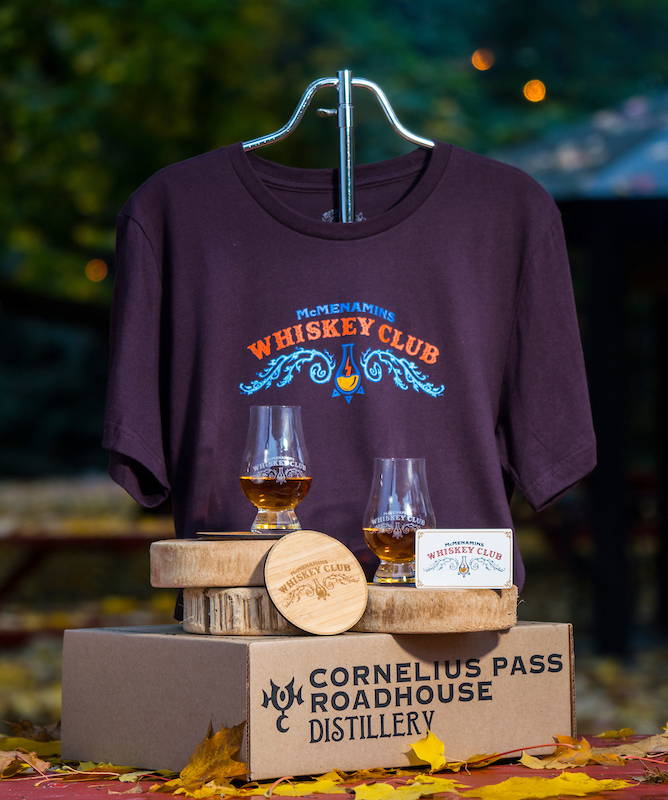 You will be asked to provide credit card information, but your card will not be charged. The credit card is a required part of creating an account for membership, but during the checkout process, you will enter your gift code to redeem your membership.
Let's start with the t-shirt size we should include in your welcome kit...